Hi everybody!
Some of you may already know I'm lucky enough to work for a games developer, specializing in free online games.
I'm very excited to present to you our latest project - No Extra Charge:
http://noextrachargegame.com/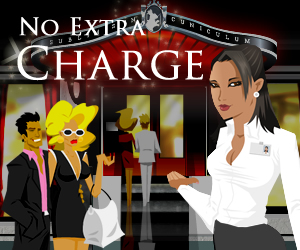 No Extra Charge is a Hotel Management game with lavish furnishings, high heels and sparkling champagne. Your guests expect the very best - it's up to you to deliver! Keep on top of all your daily tasks to receive ever bigger tips from your appreciative guests.
I hope you all enjoy it - please feel free to let me know how you get on!
Cheers,
Alice